Collection: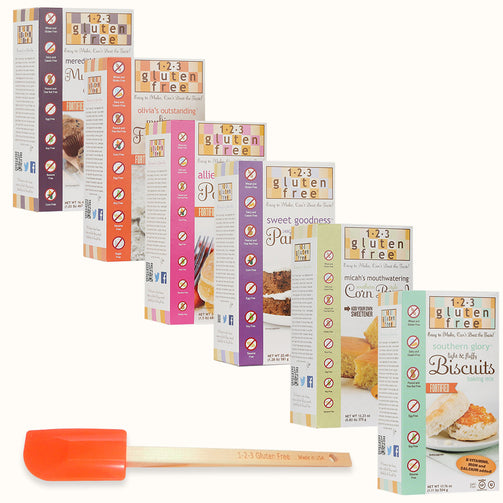 Collection:
United States Thanksgiving Bundle
United States Thanksgiving Bundle
Regular price

$65.94

Sale price

$55.50
Tax included.
An absolutely delicious assortment of customer favorites for your Thanksgiving holiday. Includes 1 of each of the following mixes:
Southern Glory Biscuits
Micah's Mouthwatering Corn Bread
Meredith's Marvelous Muffin Mix
Sweet Goodness Pan Bars
Allie's Awesome Buckwheat Pancakes
Olivia's Outstanding Multi-purpose Fortified Flour
plus one 1-2-3 Gluten Free silicone spatula.